The Joshi wada is a small Peshwa-era homestead (6,400 sq. ft. of land), located in Sadashiv Peth, Pune, India.
Located at 1420, Sadashiv Peth, [18.509385N, 73.850741E] this wada was built in 1774 by V. S. S. Ganeshbhatt Joshi.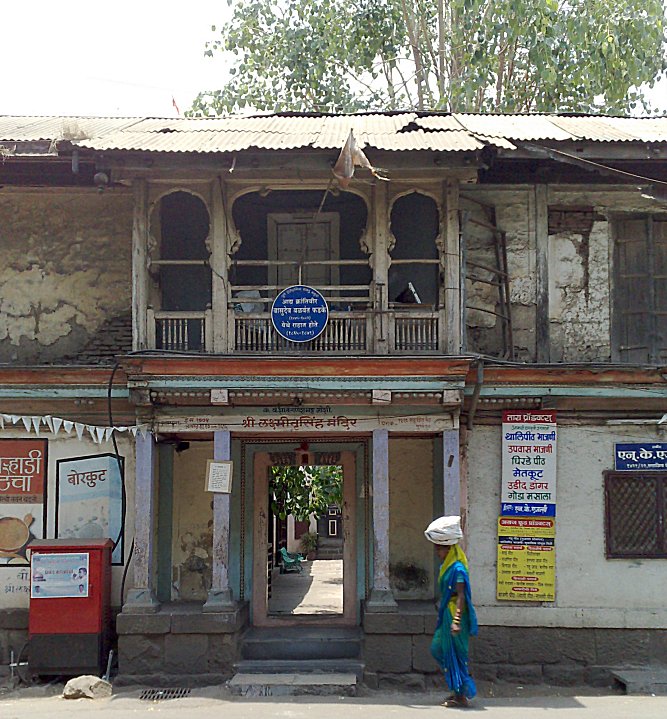 The script on the front lintel, documents the date of establishment of the Wada and its Temple as
the 10th day of the month of Ashadh (आषाढ) in the Shaka year 1696.
That would be the 1st of July 1774 CE.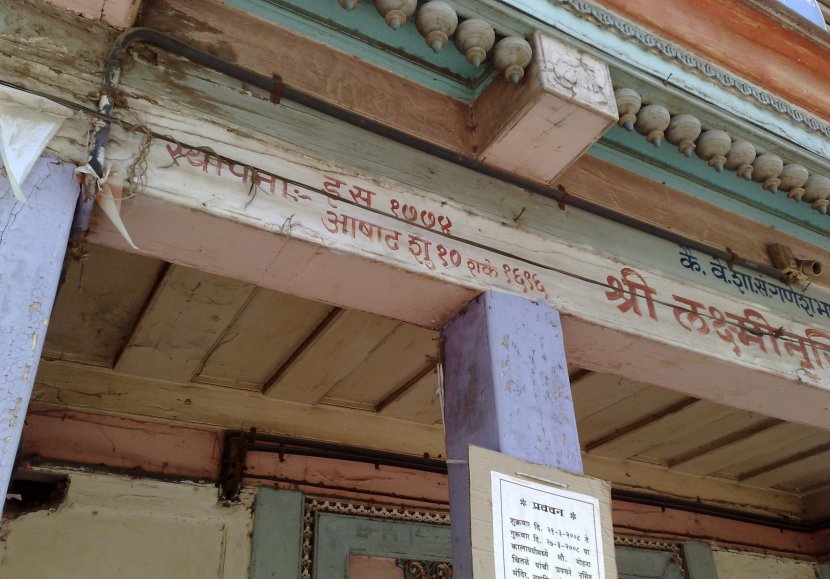 The rightful Peshwa: Narayan Rao had been assassinated on Anant-Chaturdashi: 30th July 1773, 10 months earlier.
Following that, a mutiny by the Council of twelve (बारभाईंचे कारस्थान) had overthrown Narayan Rao's murderous uncle and regent: Raghunath Rao.
The governance of the Maratha Empire was in the hands of Nana Phadnavis, regent for the infant Peshwa: Sawai Madhav Rao.
To put the period in perspective, that is also coincidentally about the time when,
Oxygen was independently discovered by Carl Wilhelm Scheele in Uppsala, Sweden and Joseph Priestley in Wiltshire, UK.
Nearly a century later, India's freedom fighter Vasudeo Balwant Phadke(1845-1883), was a tenant in this wada for fifteen years, from 1865 until 1879.
The north-south road on which the wada is located is named Krantiveer Vasudeo Phadke Path, after him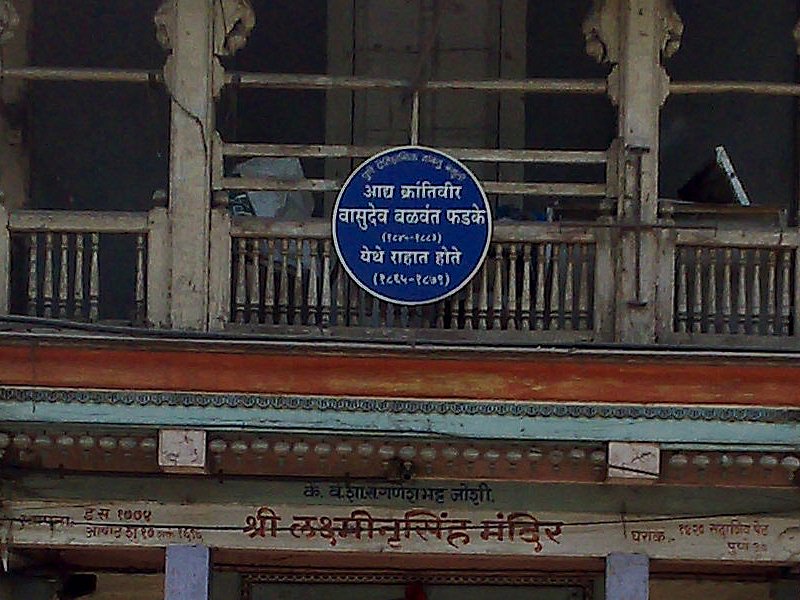 The tenants of the Wada still pay monthly rents such as Rs. 3/- and Rs. 5/- per month -- rents which haven't been corrected for inflation, over two centuries!

In the present day, one of the apartments within the Wada (northwest corner) is also home to a software products company, "Whitehedge Software", building logistics and transportation software.

Shri Lakshmi-Nrusimha temple (श्री लक्ष्मी-नृसिंह मंदिर)


Within the wada, back in 1774, Ganeshbhatt Joshi established a Shri Lakshmi-Nrusimha temple (श्री लक्ष्मी-नृसिंह देउळ).

Located in the South East corner of the Joshi Wada, the temple itself is roughly 75 feet long east-west and 28 feet wide north-south.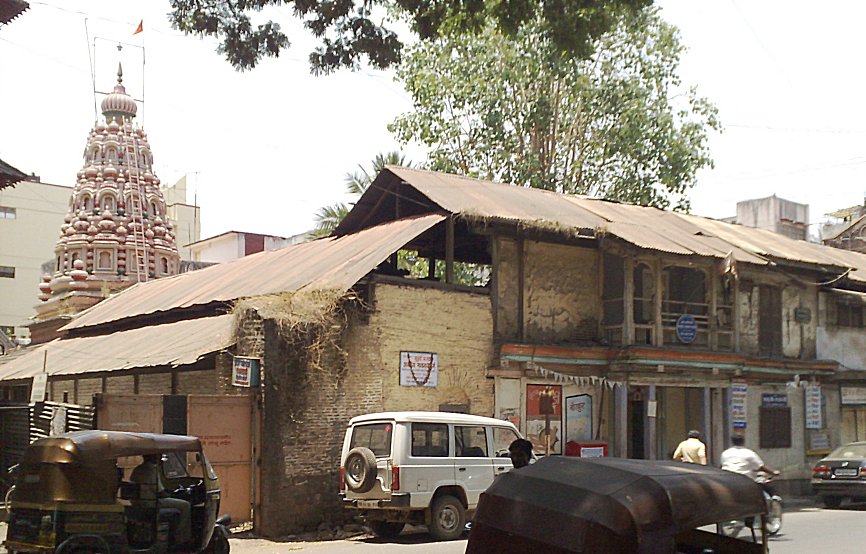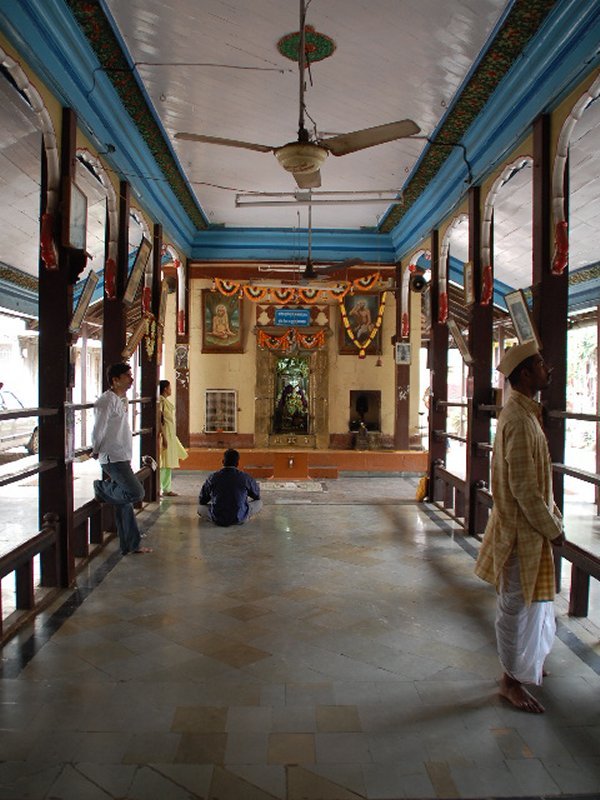 The idol(मूर्ति) was brought from Panchvati (Nashik Dist.). It is made of polished white marble and has a silver crown and ornaments.
The Lord's permanent companion representing infinity -- the thousand headed divine serpent -- Anantashesha is also made of silver.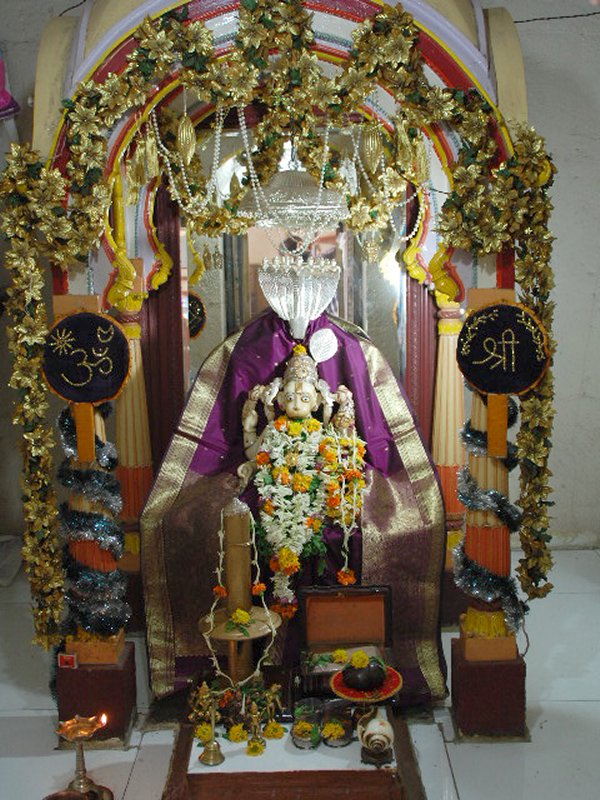 The decorative woodwork border in the temple ceiling has a pattern similar to that in the Vishrambaug Wada, and Nana Wada at Menavli.